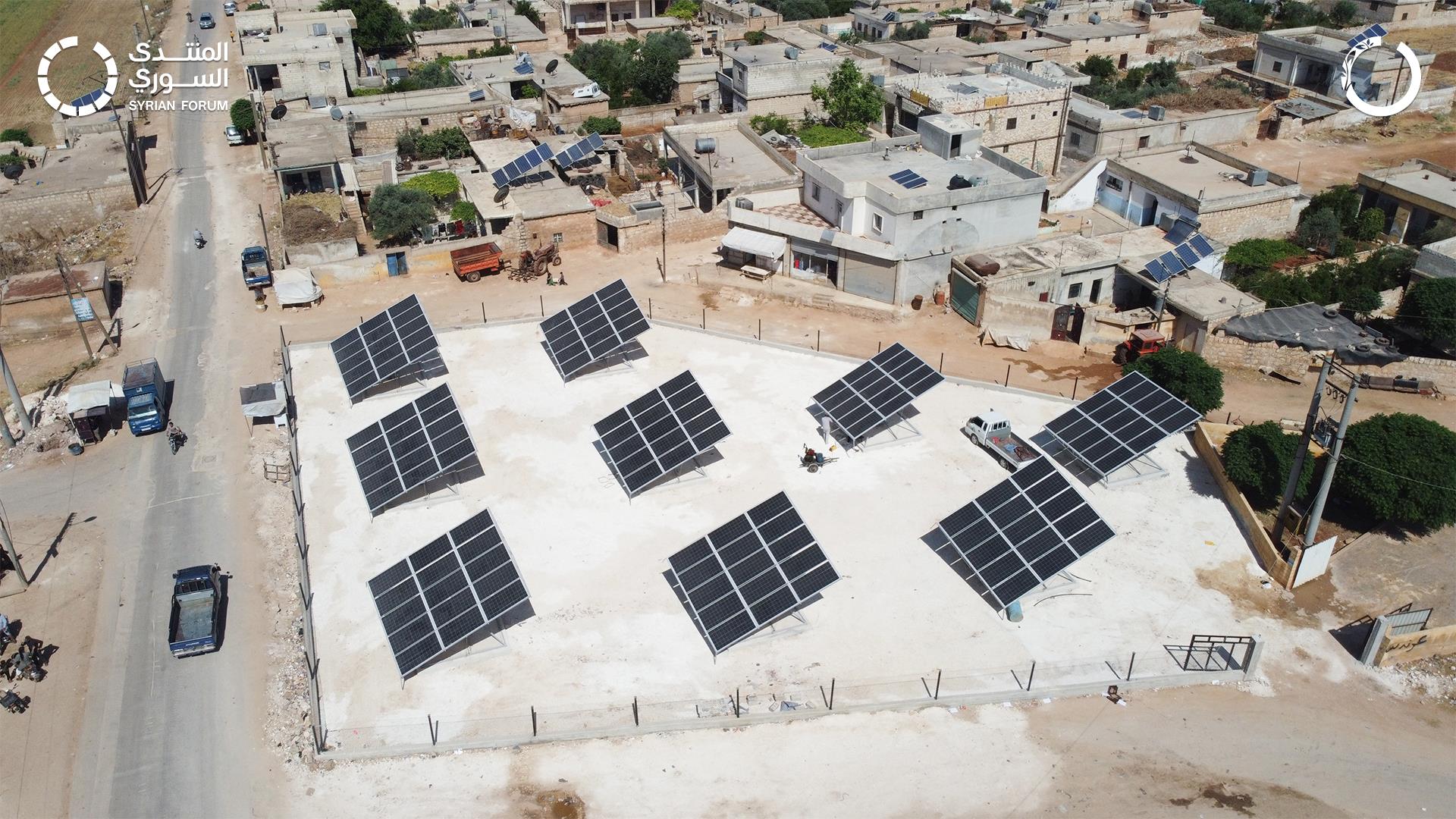 The war in Syria has caused a lot of destruction in the water infrastructure, and many health facilities have been disrupted, whether those related to the supply of water for domestic, agricultural and industrial purposes or to sewage treatment as well, as this puts people at risk of constant suffering and negatively affects their health.
The town of Kafr Nasih, like many other areas in northwestern Syria, its residents suffer from the difficulty of securing water and importing it from remote places, and taking rugged roads. In addition to the financial cost of accessing water, this water may be unsafe for human use.
IhsanRD considers water sector as a high priority, especially clean and sterilized drinking water, it recently provided potable water to this town by rehabilitating the entire water system there, IhsanRD established a solar energy system with a capacity of 54,000 electric watts which can provide 500 cubic meters of water daily.
Through this project, IhsanRD used solar energy since it is safe and sustainable energy, and it also contributes to a clean environment, reduces noise (silent clean energy), and even on an economic level, it does not cost people maintenance and operational fees.
Number of people benefited from this project is 11,000 , including town's residents and the displaced people in nearby camps.
#Solar_Energy
#WASH #Clean_Water
#NW_Syria
#IhsanRD
#Syrian_Forum