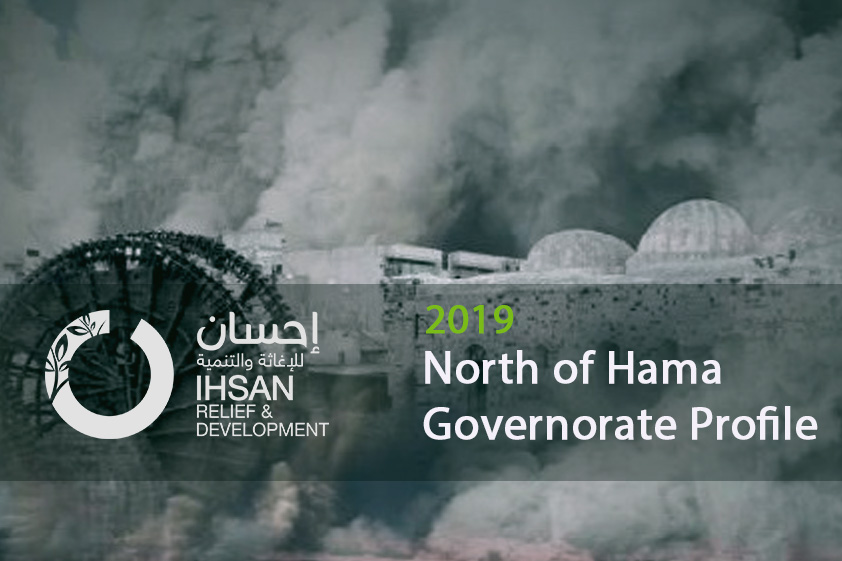 During 2018, many events affected the North-West of Syria, where there was a change in the control areas and clashes zones in addition to the continuous displacement from Homs and southern Syria such as Eastern Ghouta and Daraa governorate in addition to the displacement from the province of Quneitra and also increase the frequency of displacement within North West of Syria where the regime tried to launch fierce campaigns to regain control of opposition areas.
As a result of all these events, there were more than 550,000 people who were displaced to the North West of Syria in Idleb, Aleppo and North Hama. This resulted in the concentration of large numbers of host community HC, who are originally among the neediest and in addition to a large number of IDPs in a small area with an estimated total population of 3,868,228 in North-West Syria.
All these factors showed that the situation in these areas needs an emergency and urgent intervention, and due to the rapid change in the situation since MSNA 2018 this report will highlight the basic needs in all mentioned sectors for North Hama.
IhsanRD, in an attempt to capture a view of the humanitarian situation in Northern Hama governorate, performed Multi-Sectoral Needs Assessment, due to rapid change in the security situation and the demographic change on the ground.
This report provides a community-level analysis of the humanitarian situation in Northern Hama. It analyzed changes in major humanitarian sectors of displacement, shelter, NFI, food security and livelihood, protection, WASH, education, and emergency for three subdistricts (Kafr Zeita, Madiq Castle, and Ziyara) over a period of three months from August to October 2018.