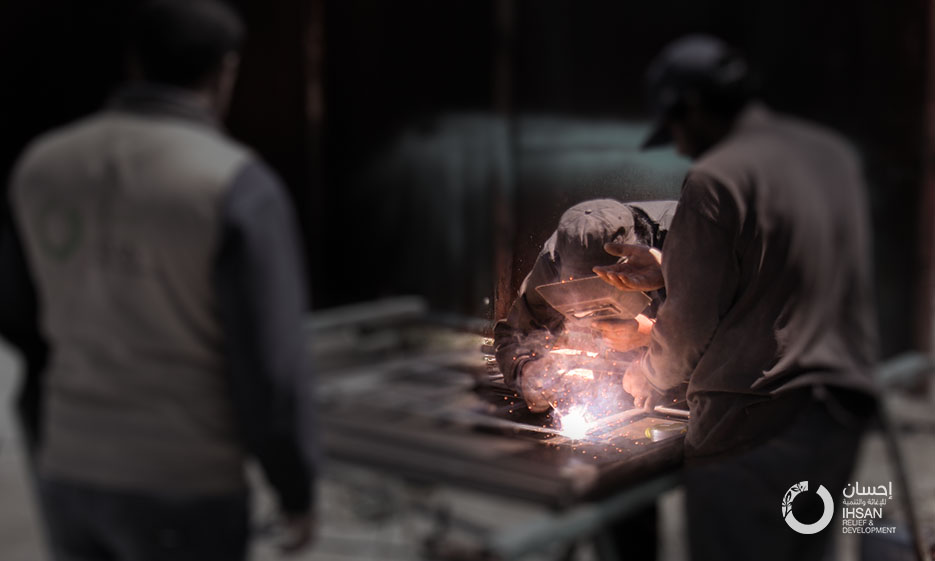 Bread is an essential food for people in general and for the Syrians in particular. Perhaps Syrians are the most people who appreciate and feel the grace of bread, so that if a Syrian saw a piece of bread lying on the ground he would hasten to take it and wipe the dust out of it then put it aside in a high place where no foot trample this piece of bread. Today, the blessing of bread has become a hard to reach for many in Syria, after the years of war have exhausted the infrastructure and caused most of the food facilities and bakeries being out of service because of shelling, especially in areas that came out of control of the Syrian regime.
Abu Rami, a resident of Idlib province in northern Syria, have to cross more than 15 kilometers every day to secure a bread bag for his family. He expressed the magnitude of the difficulties he faces: "Sometimes I take the distance on foot. It's true that it's exhausted but I do not always have the fare". then Abu Rami continued: "I used to bring bread from the bakery in my town, but it has been out of service because of the damage from the shelling for more than four years," he said.
In an effort to enhance food security and support the livelihoods of the most people in need in Syria, Ihsan Relief and Development, in cooperation with WHH, is implementing a number of rehabilitation projects for bakeries in the north of Syria funded by the German Foreign Office. IhsanRD team in Idleb Governorate is still working on rehabilitating and equipping the mechanized bakery in Mehemble, which provides service to 11 towns in Ariha area by rehabilitating and repairing the damaged machines and renovating the building. This will contribute to the provision of bread to more than 20,000 residents of the area with a production card up to 5.5 tons of bread per day.
It is worth mentioning that IhsanRD has so far rehabilitated 4 automatic bakeries in the towns of Mehemble and Kafranbal in the province of Idlib and the towns of Rastan and Talbisa in the province of Homs.