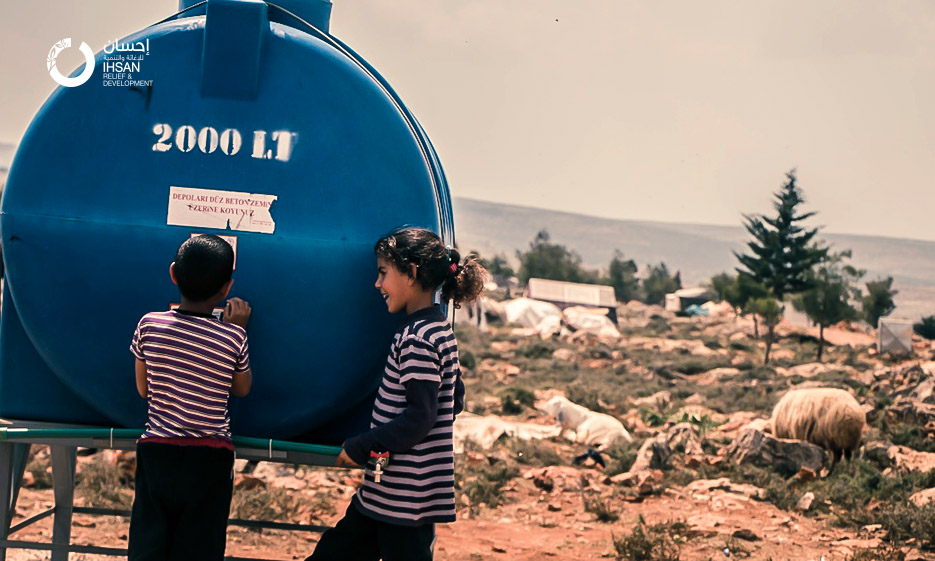 The activities of the project, initiated by IhsanRD in early March, will continue in cooperation with the United Nations International Emergency Fund for Children (UNICEF) to support the resilience of Syrian people in the North of Syria through various projects in trucking water, installation of water tanks, and restoration of a number of water stations, which help to secure clean water for about 150,000 residents of the area hosting large numbers of displaced people from various parts of Syria.
In addition to supporting the population with drinking water, the IhsanRD-UNICEF joint project aims to increase hygiene in the camps and shelters by The installation of toilets with standard specifications in accordance with the basic standards of "Sphere", as well as the establishment of facilities for the management of solid waste and the collection and disposal of waste from the camps and deportation.
The project also includes support for displaced families through the provision of hygiene kits, blankets, dignity kits, winter clothing kits and water bottles with tablets for sterilization of drinking water.