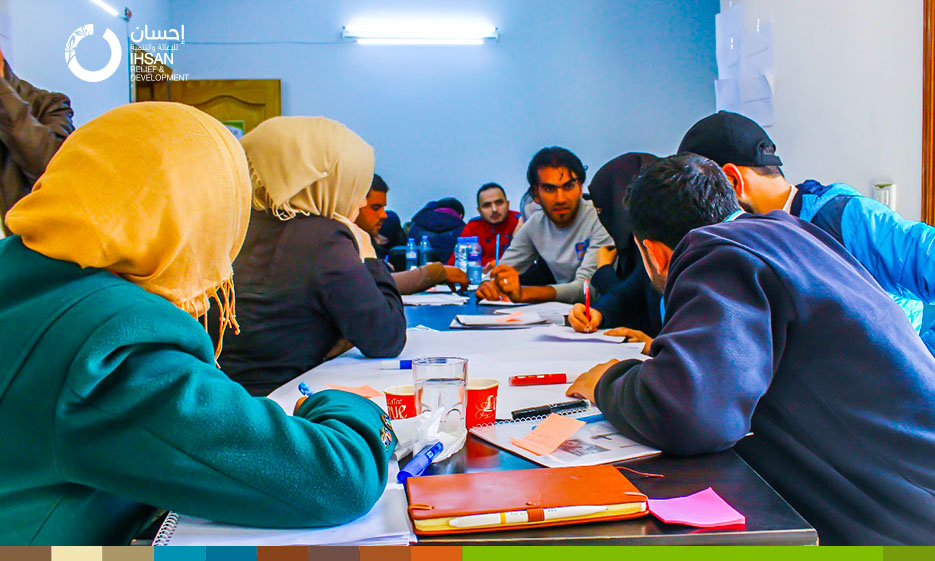 Last month IhsanRD organized a training for the protection teams in Idlib and western Aleppo countryside at the child friend centers of Ihsan in Syria.
The training was attended by 55 trainees from the IhsanRD protection team, including the staff at the Child's Friend Center in Taqad and the mobile teams in Al-Sahharah, Kafruweid and Armnaz.
The training included several topics in 1 – Child protection during crises 2 – Primary psychological assistance 3 – Minimum standards in child protection 4 – Child – Friendly Spaces 5 – Fundamentals of case management 6 – Communication skills with children. The training also included useful tools and techniques for facilitation, as well as detailed training modules with key learning points, lesson plans and interactive exercises.
The training aims to increase the efficiency of the protection team at IhsanRD in order to enhance the skills of dealing with children and address the issues of protection of children during the war they are going through.
widget demo"][/vc_column_text][/vc_column][/vc_row]