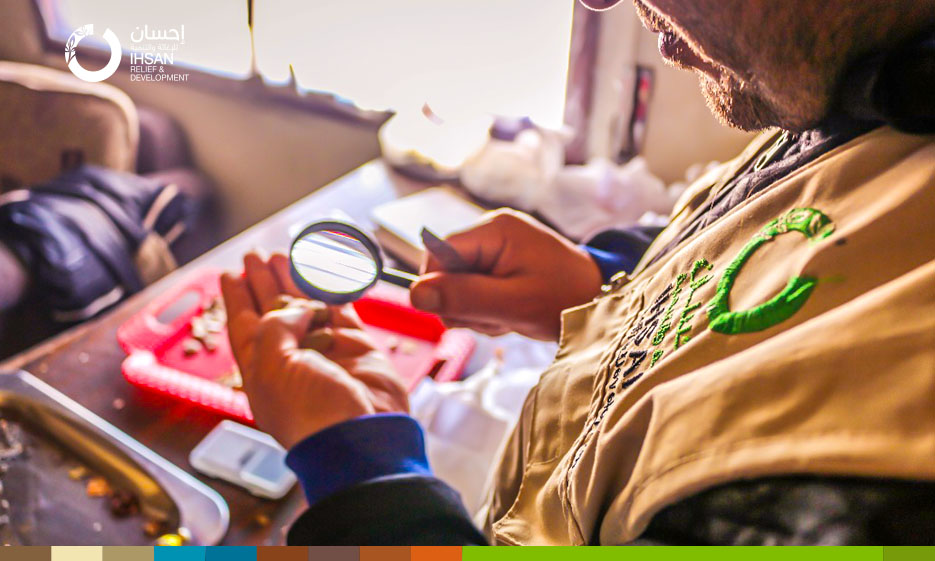 Within the framework of the intercropping project initiated by the IhsanRD in the northern Homs countryside, the seed samples were examined and the quality checked in order to recieve the quotations provided by the suppliers within the Ihsan office in Rastan during the last week.
The agricultural experts in the project team carried out technical tests of seeds and fertilizers to before distributed to farmers in preparation for the process of agriculture and planting, which will be held next week, after completion of the verification and field detection by the project team to select the beneficiaries registered with local councils according to their conformity with the conditions.
IhsanRD has launched this project to support food security and livelihoods by providing support to 400 families within inter-agriculture project between trees for more than 1100 dunums by providing farmers with agricultural inputs (seeds, fertilizers, pesticides), as well as partial irrigation support. The project also aims to support the most vulnerable and reach the besieged areas of Syria to enhance the resilience of the population and improve safe access to food.
widget demo"][/vc_column_text][/vc_column][/vc_row]