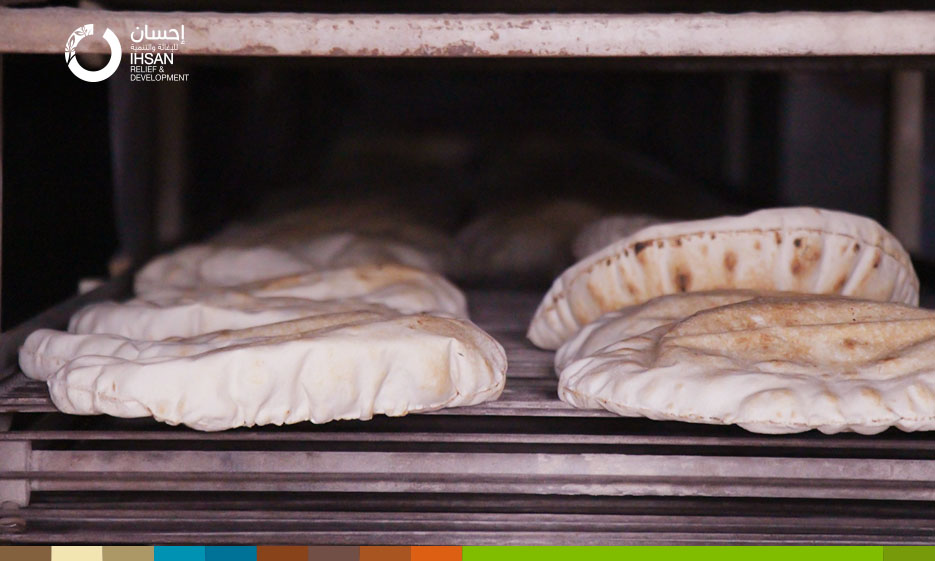 The distribution of bread in Jisr Al Shagour city has been continuing within the project implemented by Food Security and Livelihoods program in IhsanRD in cooperation with WHH where the project provides bread to the residents of Jisr Al-Shughour and Kafr Nobol with an average of 4000 bread bags daily.
In addition to the provision of bread, the project includes supporting farmers with agricultural vouchers that allow them to purchase inputs and agricultural equipment in two stages, summer and winter, as well as to providing irrigation support vouchers to farmers in rural areas of western Aleppo.
This project comes in cooperation with WHH, funded by the German Foreign Office, to support the resilience of civilians and to assist the population within the project areas who are suffering from the impact of the war in Syria.