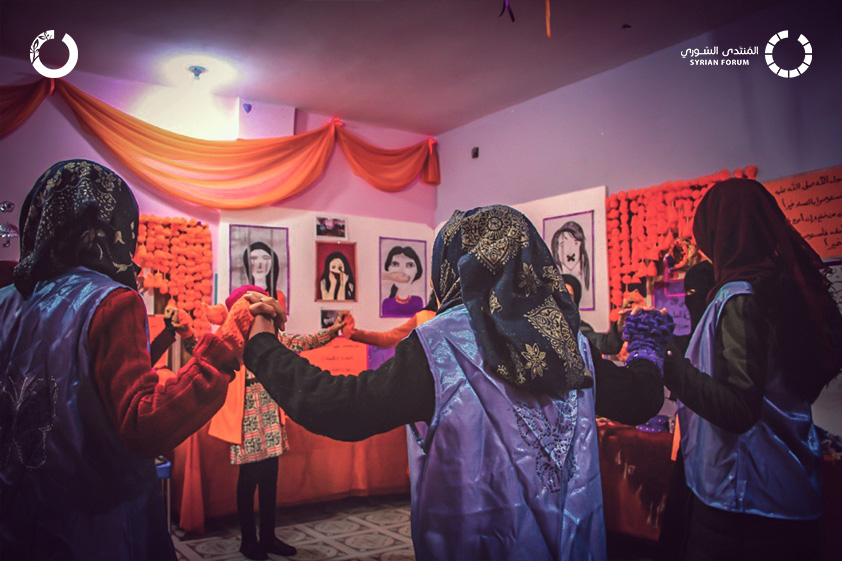 Within the Women's Creativity Centers supported by IhsanRD in the North of Syria, "16 days of activities against gender-based violence" was held during the last couple weeks.
What are the 16 Days of Activism?
The 16 Days of Activism Against Gender-Based Violence is an international campaign, which takes place between November 25 – marking the International Day against Violence against Women and Girls – and December 10 – International Human Rights Day – in order to symbolically link violence against women and human rights and to emphasize, by linking the two anniversary, that violence against women and girls is a violation of human rights.
The 16 Days Campaign has been used as an organizing strategy by individuals and groups around the world to call for the elimination of all forms of violence against women and girls.
This year, the 16 Days of Activism global theme is: "End gender-based violence in the world of work". However, the Turkey hub GBV SC decided to extend the coverage of the campaign to a more holistic one. In consultation with members of the GBV SC in the field, the GBV SC, therefore, agreed on the contextualized theme: "END GBV IN ALL PLACES: WE ALL HAVE A ROLE".
What activities took place in 16 days?
– Distribution of awareness brochures on issues of violence against women and girls.
– Presentations and plays aimed at raising awareness about the consequences of domestic violence on all members of the family.
– Promotion of the campaign through home visits through preparing gifts made at the Women's Creativity Centers, accompanied by a message on gender-based violence and the goal of a 16-day campaign.
– The Family Day: The protection centers opened their doors to community members and families to visit the center and learn more about gender-based violence and to have an opportunity to reflect on the nature of their role in ending gender-based violence.