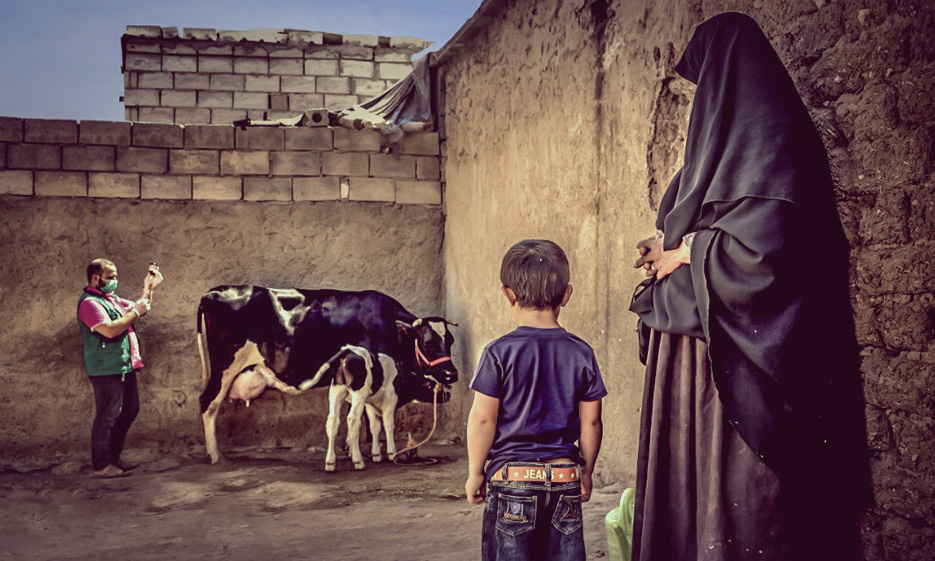 Have you ever wondered how you would feel when seeing a newly born calf? How will you take care of it and feed it with your hands?
Last week the life Amina's family has been changed with the birth of the little calf.
As for Amina's children, the arrival of the new calf was a special event for them, and it seems that a new member will share their cow's milk, but it does not matter because cow's milk production has increased anyway!
Ameenah is a mother of four children who lost their father and their breadwinner during the war. Ameenah had to sell all the family's livestock at the lowest prices and work on farms from time to time, for a small daily wage that was barely enough for her to meet the basic needs of her family.
Ameenah and her family found a glimmer of hope after she been registered in the livestock project funded by King Salman Humanitarian Aid And Relief Centre. After meeting the eligibility criteria, the project team gave her a pregnant cow in the fourth month. It was provided with feed, vaccinations for two months and veterinary care for six months. This helped Ameenah's family to achieve stability again, and drew a smile on the faces of her children. They were especially happy after the cow gave birth to a new healthy calf last week. The cow is producing milk in larger quantities now, which increases the income and stability of this family. It gave her the opportunity to focus on the future of her children who return to school this year.