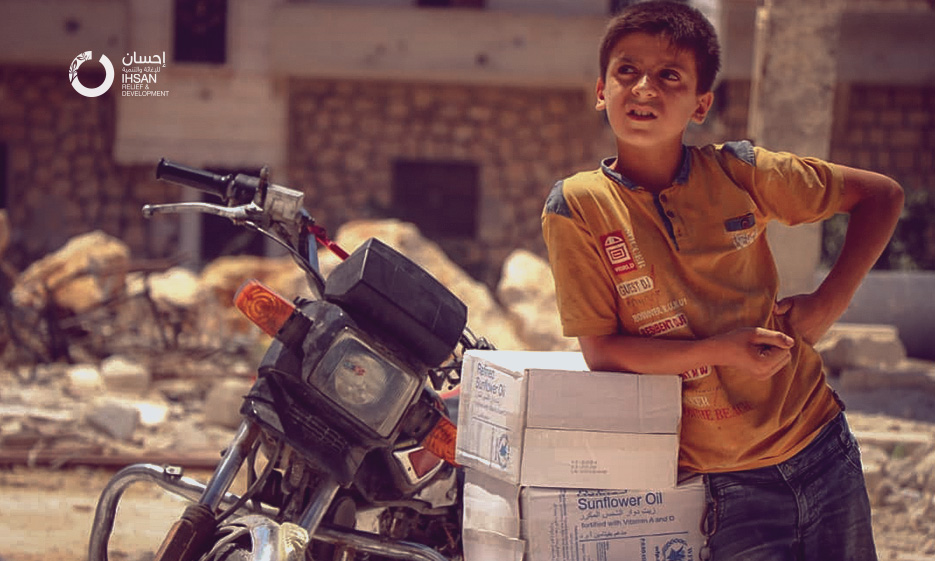 From displacement to another, the suffering of Syrians continues. Hoping to return to their homes one day, the families now are spending their days trying to survive.
The war in which more than 400,000 people have lost their lives and a further 11 million civilians have been displaced from their homes, causing a deep humanitarian crisis in the country and the whole region.
Basic resources like water and shelter are scarce, and millions of children have been uprooted from school and any sense of stability. Harsh winters and hot summers make the life for a displaced person even more difficult. The effects of the conflict are unimaginable.
One fact is very simple: millions of Syrians need our help. According to the U.N., $4.6 billion was required to meet the urgent needs of the most vulnerable Syrians in 2017 — but only a little more than half was received.
The host communities of displaced people, such as those in Idlib and Northern Aleppo, received them and provided shelter, but this is not enough to meet the basic needs of displaced families. Goods and services are expensive and difficult to obtain in many areas devastated by war.
The crucial question facing the head of the family like Mu'taz is how will I feed my family today?
Moataz, who has fled from northern Hama, was able to secure a modest income job in an effort to support his family, but he could not provide enough food for them because of expensive prices.
"When we had no food to eat, we sent our children to borrow from neighbors. Sometimes, we ate less so that our children could eat," says Moataz's wife.
This is what happened with the Mu'taz family, like many displaced families, before IhsanRD launched its project of distribution food baskets supported by the World Food Programme. IhsanRD's team provides monthly food baskets for 19,982 families in Al-Atareb, A'zaz and Daret Ezzah in the camps and within host communities.
This assistance often provides a lifeline for vulnerable families. As food needs are met, Mu'taz can now provide his family with other basic needs besides food.
"Now I do not worry much about getting food how and where. IhsanRD's food distribution center is close to my home" says Moataz.
What can we do?
In many areas where it works, IhsanRD is implementing food security projects and supporting the livelihoods of affected communities to help them meet their needs and reduce their dependence on aid. Where IhsanRD teams work in several projects to support and rehabilitate bakeries and food security facilities and assist the people and training them on gardening skills and the cultivation of home gardens and support for farmers and cash-for-work projects.