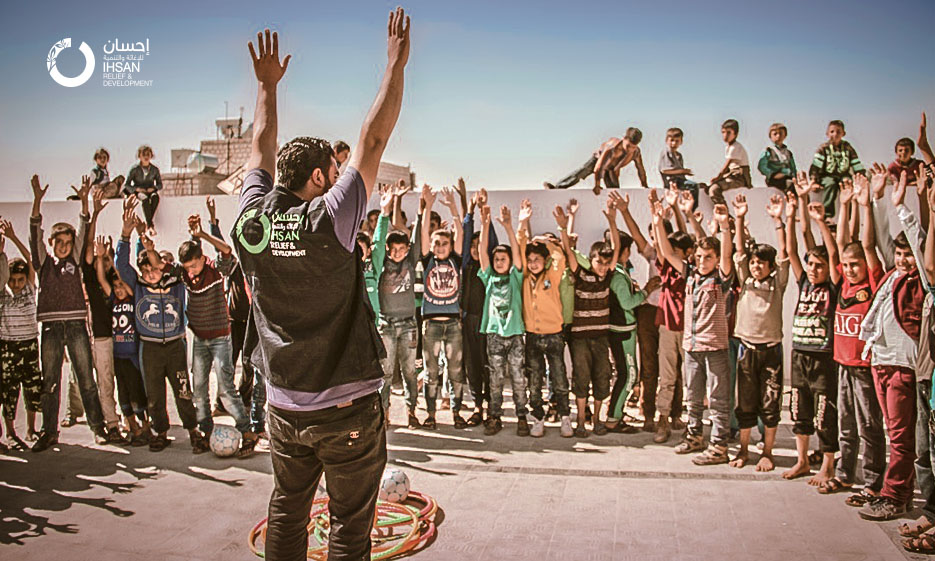 In times of conflict, children are the most vulnerable to trauma. The children of Syria have gone through all sorts of terrible experiences since the beginning of the uprising seven years ago, which led to many psychological problems to children, especially within families who were forced to flee their homes to escape the continuous shelling.
IhsanRD works to provide psychosocial support to children through a number of field activities such as the establishment of Child-Friendly Spaces distributed in many regions in Syria, that provide safe places for children to play and learn.
IhsanRD also has a number of mobile teams that provide psychosocial support to children in vast areas in Syrian cities and countrysides through recreational activities like games, competitions and group songs for children, as well as awareness activities on child protection issues and raising awareness of war remnants.
Ms. Azza a Protection Officer at IhsanRD said: "bittersweet feelings on our faces when many children at the end of the activity ask us if the team will return the next day. We wish we could visit children on a daily basis especially when they invite us to visit them again, that's how we feel the importance of our work.
In addition to activities for children, the mobile teams organize awareness sessions for adults within the Parental Skills Program, which aims to train parents and raise their awareness about correct pedagogy and dealing with children.