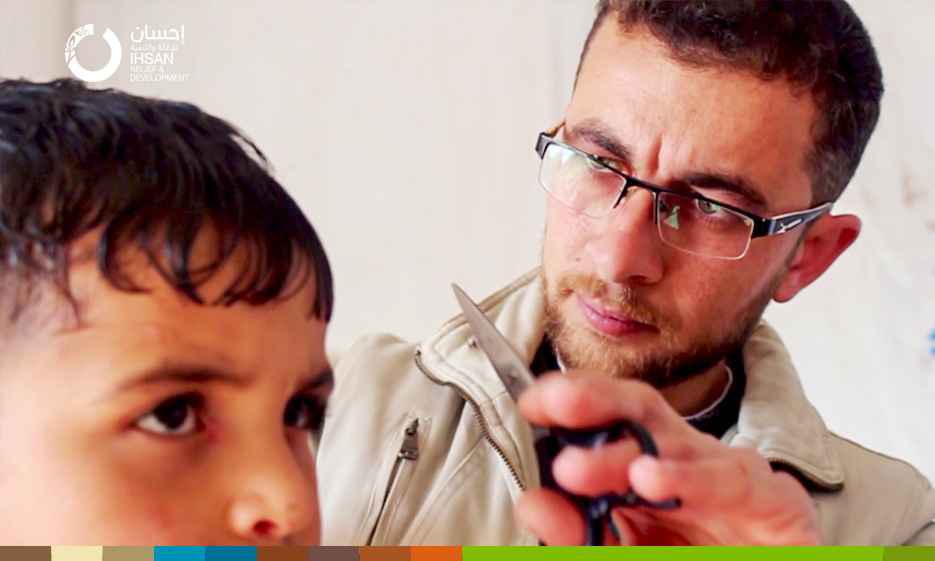 Rida, a young graduate from the Youth Support Center, supported by IhsanRD in Al-Rastan, Homs countryside.
"I dreamed of having my own barbershop, so I joined the haircut course that was held at the Youth Support Center" Rida said.
Today, Rida's dream has become true by opening (Rida's Barbershop), he would be happy to welcome you in his salon.
Those active young people, such as "Rida" are the examples through-which IhsanRD feels proud.