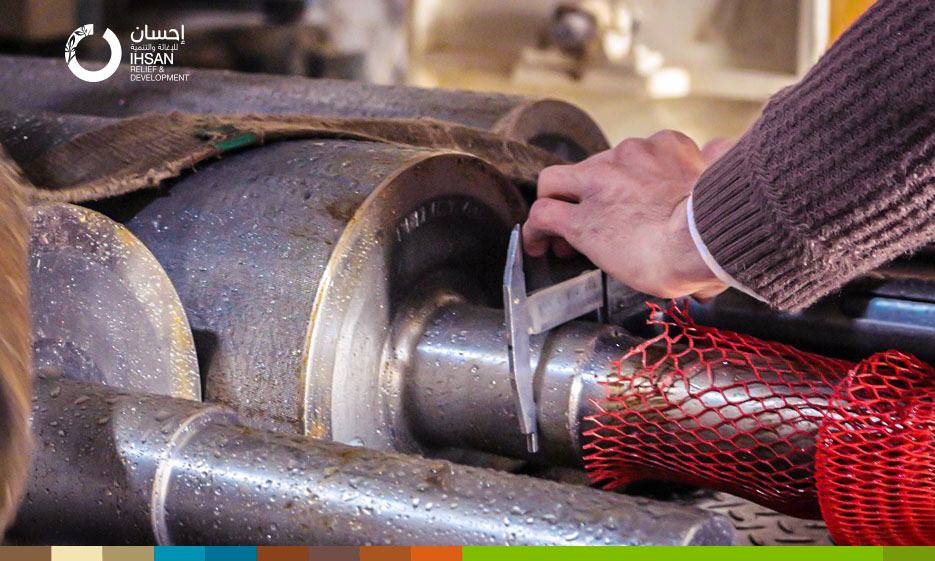 The workers registered with IhsanRD continue to work on rehabilitating some food facilities in the northern Homs countryside as part of the cash-for-work project and completing the practical and theoretical construction studies after the arrival of the rest of the materials for the construction of production lines.
The cash-for-work project provides job opportunities for 250 workers between ordinary workers and craftsmen, a financial allowance will be provided to them for their services as part of the project to rehabilitate the food facilities in the northern countryside of Homs, thus preserving their dignity and allowing local communities to benefit from their efforts.
Through its activities, the project aims to enhance food security and support the resilience of the population in the besieged areas.
widget demo"][/vc_column_text][/vc_column][/vc_row]