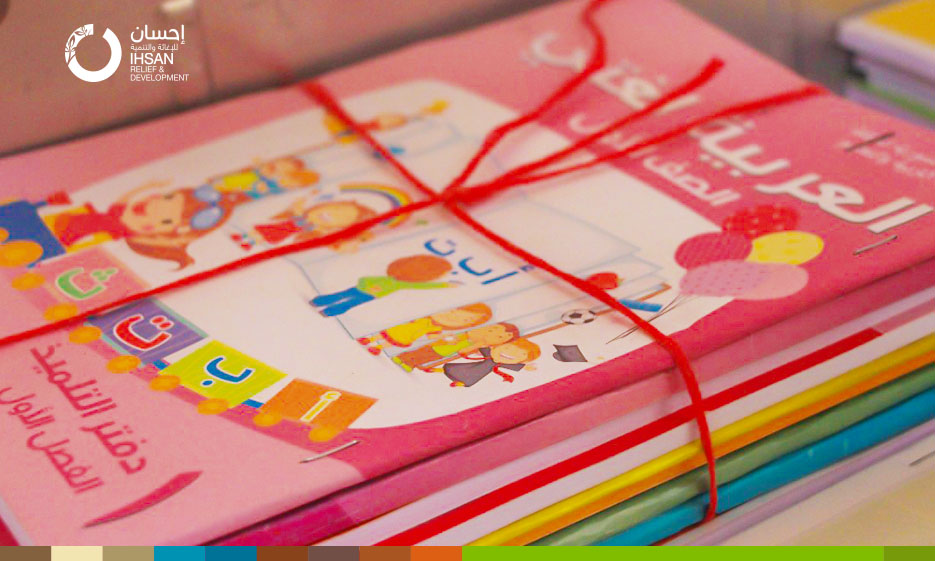 Protection Program within IhsanRD through the Case Management Team, seeks to provide appropriate growth opportunities for vulnerable children and reintegrate them into schools within the working areas of IhsanRD in Syria, which have recently witnessed a major trend of pushing children to work and dropping out of schools because of the need for income, and the lack of educational institutions in some areas.
IhsanRD team through the case management department aims to identify children who dropped out of education and reintegrate them into appropriate education within the formal or informal education process, ensuring their growth opportunities and strengthen family resources to gain some stability that provides educational growth opportunities for these children.
Last week, protection team in IhsanRD has reached 1000 children in Tqad, al-Sahhara and Armanaz (600 children in Tqad and al-Sahharah , 400 children in Armnaz) to reintegrate them into education again through the linking process and providing school kits containing stationery in addition to a curriculum suitable for the child's age and educational level. This activity was carried out in cooperation with the Child Protection Network in the project's areas, which IhsanRD believes in activating its work as local bodies close to the community and directly contribute to the promotion of child protection and protection of vulnerable groups within their regions, IhsanRD teams work closely with the Child Protection Network to support and reactivate its role after deterioration in the last years of the war and the harsh conditions experienced by the Syrian society.
The Case Management Department as a part of protection team in IhsanRD continues to monitor the stability of children in their schools and receive appropriate education.