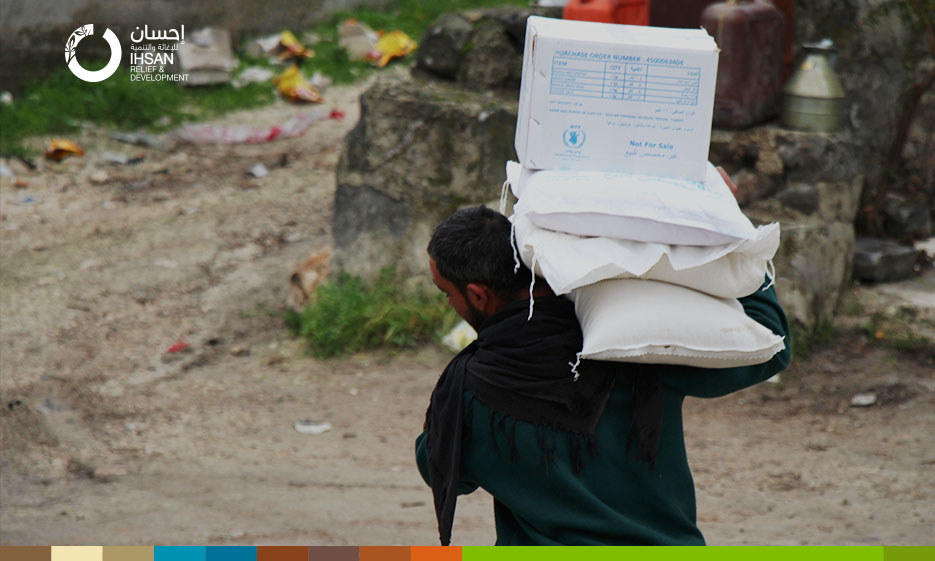 Distribution of food baskets to the most people in need in the communities hosting IDPs continues within Emergency Response plan for Food Security and Livelihoods in IhsanRD.
More than 17,000 families are being reached monthly in the villages of Jisr al-Shughour area and Azaz city who host enormous numbers of displaced people. The response has been providing food kits families that suffice a family for a month until the end of this year.
The project is carried out in cooperation with the World Food Program to support safe access to food and to strengthen the resilience of hosting communities and displaced people in the north of Syria.