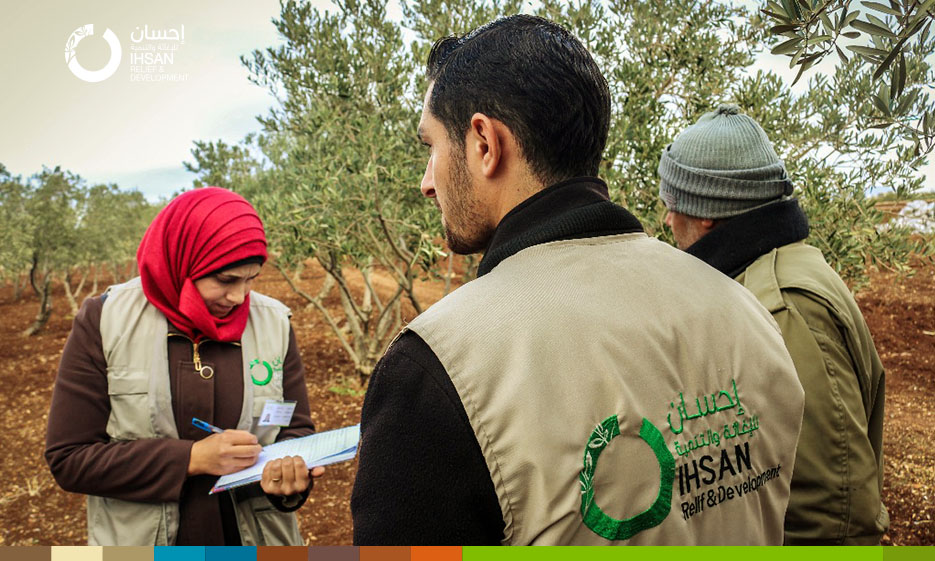 Within Support Inter-Agriculture project implemented by the IhsanRD in the northern Homs countryside, the project team conducted the field survey and verification of the farmers' registration forms who are applying for the project. The applications are submitted in two stages:
The first stage starts by providing the local councils with the personal information, addresses and telephone numbers through special forms distributed in the local councils. The forms are then handed to IhsanRD team who checks the registration forms and conducts field verification visits of the land and to make sure if they meet the project conditions.
The second stage after the technical approval of the field, the farmer moves to the second stage by submitting an e-form designed by the project team, the farmers who meet the requirements will be registered in the project lists.
IhsanRD has launched this project to support food security and livelihoods by providing support to 400 families within inter-agriculture project between trees for more than 1100 dunums by providing farmers with agricultural inputs (seeds, fertilizers, pesticides), as well as partial irrigation support. The project also aims to support the most vulnerable and reach the besieged areas of Syria to enhance the resilience of the population and improve safe access to food.