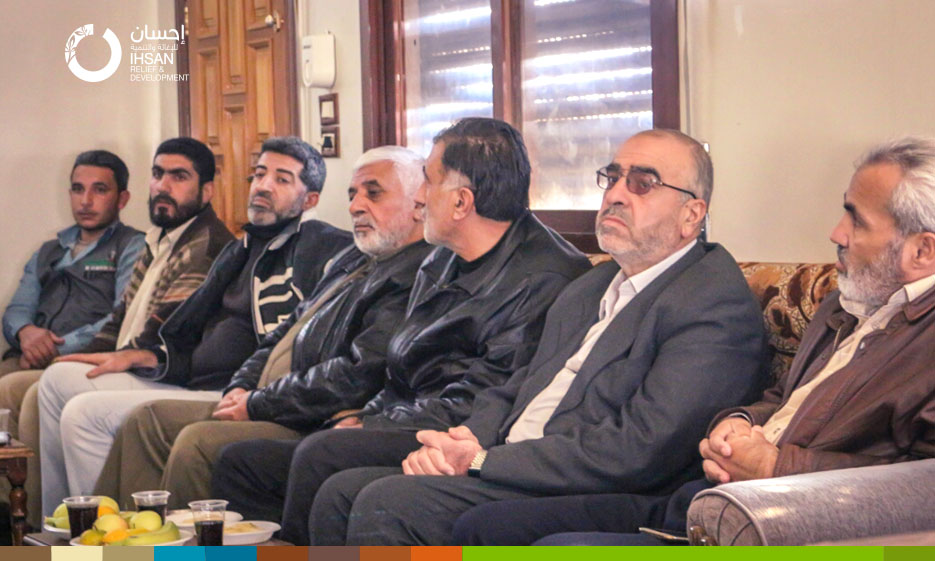 Through its projects, Ihsan for Relief and Development continues to support the most vulnerable people and reach the besieged areas in Syria to enhance the resilience of people and improve safe access to food.
IhsanRD has launched a new project in the villages of Al-Rastan and Talbisa in the northern Homs countryside to support food security and livelihoods by providing support to 400 families in the project of inter-agriculture between trees for more than 1100 dunums of legume crops (lathyrus -bean-peas) with agricultural inputs (seeds, fertilizers, pesticides), and the provision of land plowing service in addition to partial irrigation support.
In addition to support of inter-agriculture activities, another project is being prepared to support the cottage industries for the production of cheeses and milk in both Rastan and Talbisa.