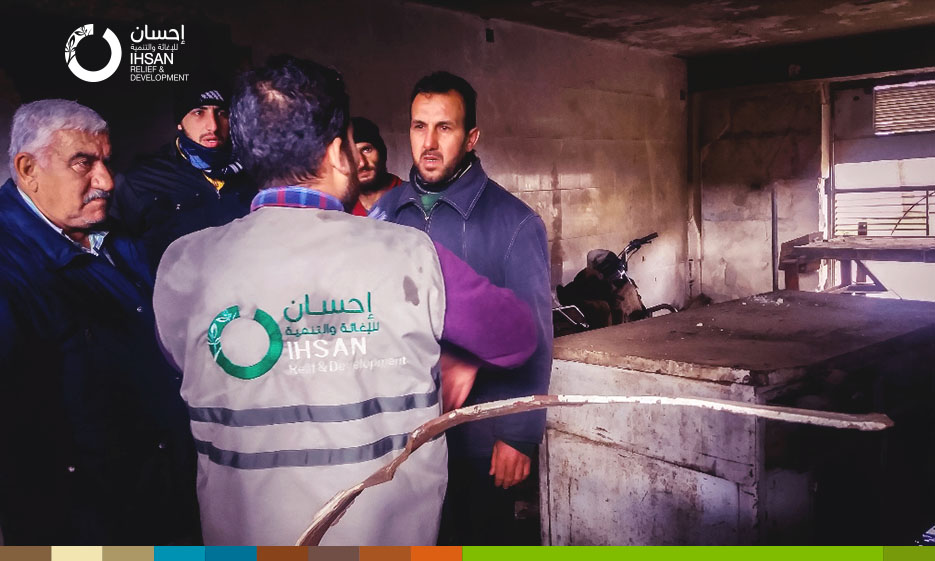 As part of Food and Livelihood program in IhsanRD, cash-for-work project has been launched in the northern Homs countryside, which aims to rehabilitate food security facilities (bakeries, mills, food warehouses) in Al Rastan and Talbisa districts.
This project is providing support to 250 families selected according to IhsanRD's criteria of the most families in need in this area through the employing of 250 workers, including 200 ordinary workers and 50 skilled workers, where a financial allowance is being provided for workers -whom their families rely on- for their services, which conserves their dignity and allows communities to benefit from their efforts.
The project aims to enhance food security and support the resilience of the population in besieged areas.