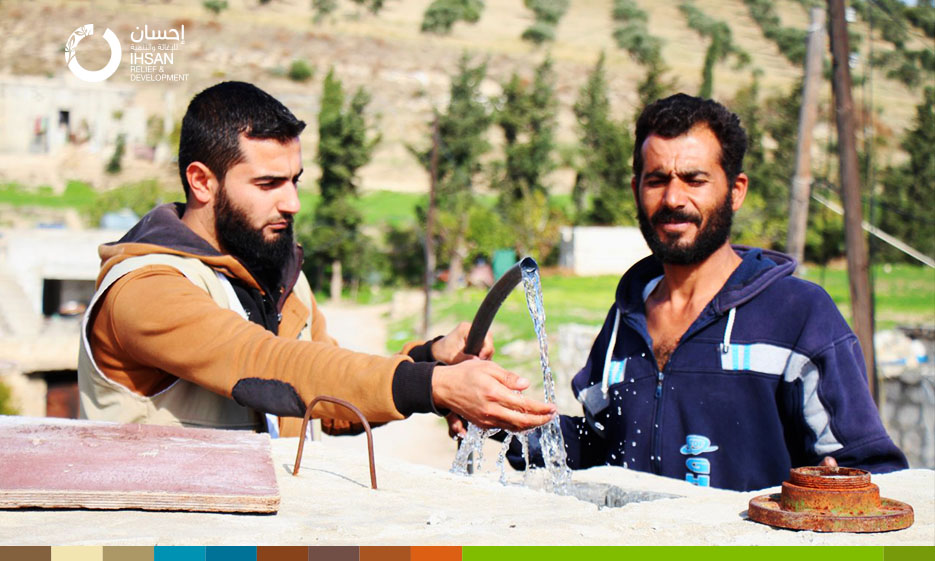 Ihsan for Relief and Development team rehabilitated the Ein El-Souda water station in the western region of Idlib, in addition to rehabilitation of the water network within the town and supporting the operating of the station with fuel and chlorine for five months.
The water station serves the town of Ain al-Souda and the town of Ein al-Bardeh, with a population of about 9000 citizens.
In order to rehabilitate the Ain-Al-Suda water station, the project team carried out a number of activities including: Provision and installation of Generator 200 KVA with fuel tanks, 100KVA power transformer, installation of fuel tanks, supplying sterilization systems with the necessary materials and installation of electrical control panels.
In addition to rehabilitating the water station and the water network, the project includes activating the collection system of water revenues through the installation of household meters and training of the station cadres on the collection and operation system and the necessary periodic maintenance to ensure that the station is still working properly after the end of the support period.