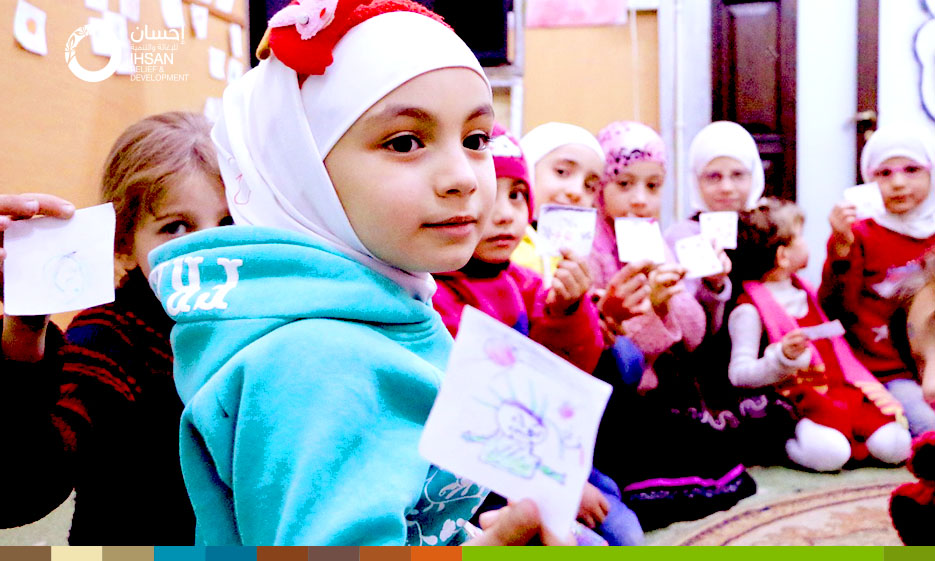 Scheduled activities at Ihsan's child friend center in eastern Ghouta – Damascus countryside.
The center hosts 416 children who visit the center on a regular basis during two months, classrooms within the center are varying between playing, creativity, sports and psychosocial support for children.
The center also provides several services at family level, community awareness and training for parents.