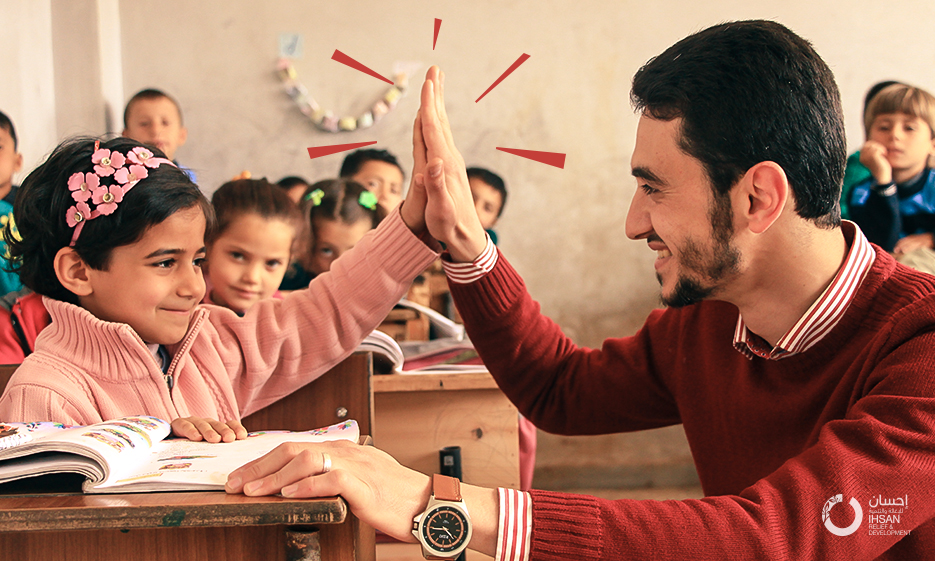 Investing in education and children's development plays a crucial role. It is an investment in the future in which we depend on our children to be the builders of the society of tomorrow, equipped with knowledge and cooperation.
The war that has been threatening Syria's children for seven years has not deterred many of them from going on the illuminated path of science, hoping for a successful future for them and for their societies. Such dreams are what IhsanRD commits itself to achieve through its work, not only for the relief of the Syrian people but also for the development of society and the capacity building of people.
The education program at IhsanRD promotes the educational process in Syria by supporting students and educational institutions as well as supporting teachers. Because the advancement of the education process is not limited only to support students, it's also the successful teacher who builds students' future.
During last month, the education team has conducted a TICC training for teachers (Teachers in Crises Context) in the schools supported by IhsanRD in Al-Atareb in western countryside of Aleppo, where 111 teachers participated in the training sessions. The training included the following topics:
1. Pedagogy and teaching methods.
2. Curriculum, lesson planning, and continuous evaluation.
3. The role, importance, and planning of teachers' meetings.
4. Child protection and welfare.
5. The role of the teacher (rules of conduct and conflict resolution).