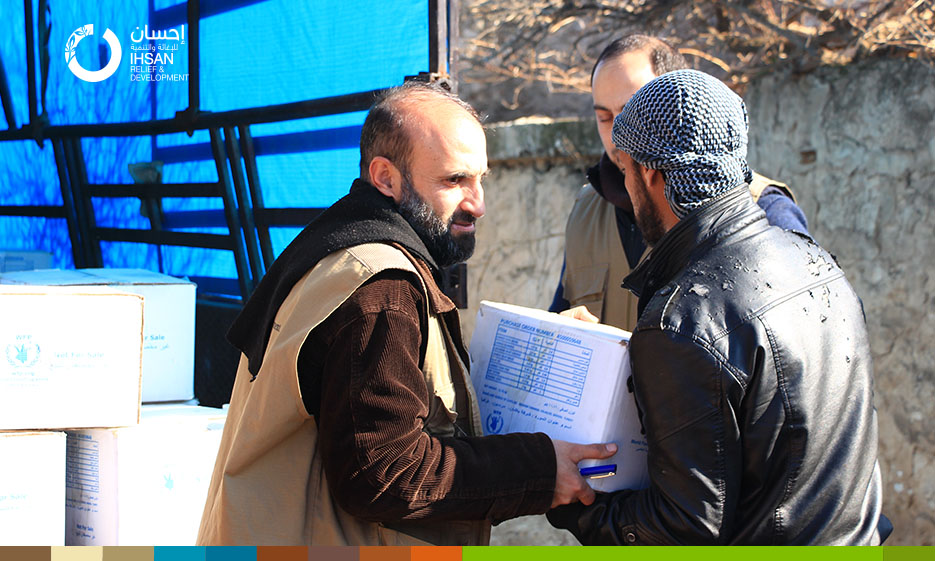 The displacement movement continues from both eastern countryside of Idlib and Hama to inside Idlib province and border camps to escape armed clashes and heavy shelling which have started one month ago. Where some reports mentioned that more than 130 thousand displaced people in the recent days quoting the Response Room for the Displaced in the north of Syria. Mohammed Jafa, Coordinator of the Response said in a statement to Orient news: "The organizations were surprised by this enormous amount of displacement, the fact that they were not able to collect accurate statistics displaced people because of the complex displacement situation and ongoing battles, where response programs cannot be developed in the context of continuous displacement from place to place due to intensive shelling in the countryside of Idlib and Hama.
He added that all organizations need to develop programs to cope with the displacement, but the number of displaced people is getting crazy in a short time, with 150 thousand displaced so far and 200 families displaced on daily biases from the eastern regions. Some humanitarian organizations have provided some support, but it didn't cope with the displacement volume.
He pointed out that this humanitarian situation requires direct international intervention to help this huge amount, because the displaced need tens of thousands of rations, in addition to thousands of tents, as the organizations are powerless in the disastrous situation of this wave of displacement."
Ihsan for Relief and Development has launched an urgent distribution campaign of 230 food baskets within an Emergency Response Plan in Al-atarab area for newly displaced families from Sinjar and Eastern countryside of Hama. The food basket contains ready-to-eat items sufficient a family for a week.
A large number of the displaced people who arrived in nearby villages or who are sitting outdoors are still suffering from extreme cold, as an urgent intervention by humanitarian organizations is needed to provide shelter and heating at least to face the cold in winter.